Call Us For Advice: 0203 053 4787
Portable Catwalk Stage
The catwalk runway and portable catwalk stage are synonymous with fashion at all levels and are required to perform as flawlessly as the models walking down them.
From the low key roll out of a high street launch to the spectacle of a premium designers new range, our portable catwalk stage decks are perfect for the strong and even surface that's required.
To view our selection of staging products please Click Here
These stage platforms provide excellent top surface deflection to minimise surface 'bounce' and foot noise and allowing easy customisation of both the surface material and frame to hide them away and make everything look fabulous.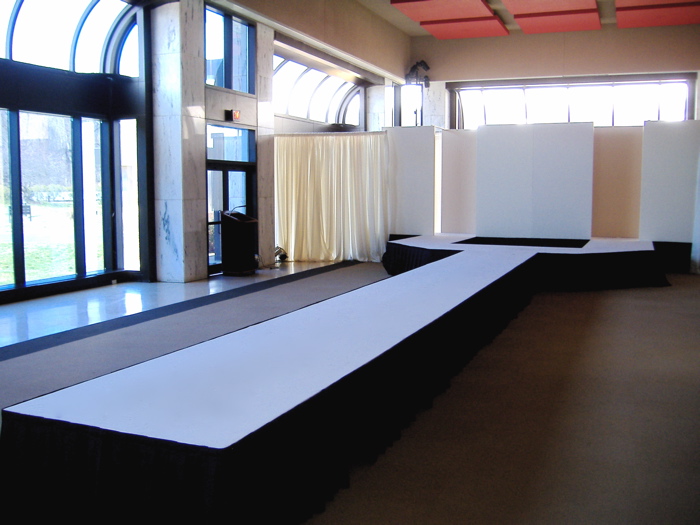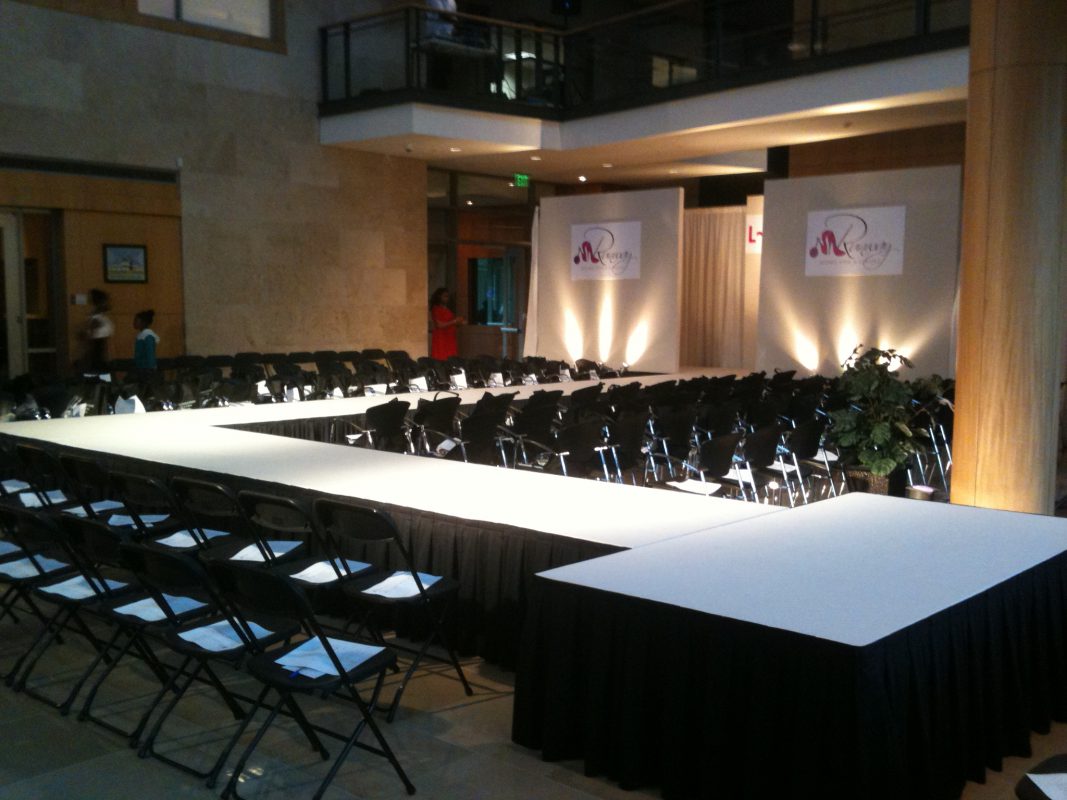 Custom heavy duty diffused acrylic glass top surfaces can also be ordered to allow the entire stage or runway to be lit from beneath for a spectacular effect.
Steel cross sectional grid pieces can also be ordered for either having a more industrial look to the setup and allowing smoke effects to be filtered up through the floor. These can obviously be mixed and matched giving you a range of portable catwalk stages.
Robust Catwalk Stage and Catwalk Platforms
The ultra strong portable catwalk platform frames are made from extruded aluminium section which keeps the weight to a minimum whilst giving huge loading capabilities.
The platforms can easily be stacked horizontally or vertically when not needed, and the legs use a quick clamp system, so no tools or special equipment is needed to quickly transform the space.
Choosing a professional portable stage deck system for your hall will give you all the benefits of being able to provide a large raised performance area, whilst giving you multiple options for other uses.
These are working stage platforms built to last, and can take a surprising amount of abuse day to day with no effect on their function. From a calm yoga class in the morning to the latest fitness lessons or dance groups in the afternoon, the strength and solidness of a professional stage deck system is more than capable of the demands placed upon it and you will soon come to rely on them as trusted tools.
To view our selection of staging products please Click Here
Call Us For Advice: 0203 053 4787
Email Us