Call Us For Advice: 0203 053 4787
Church Stage Design
Stage concepts are suppliers and installers of portable stages for churches. We also offer a free Church Stage Design service. Modern worship houses, especially the Christian Pentecostal based churches and the ministries of West African origin have a long history of live music and performance. This shared experience of live music is known to bring people together and is often held in buildings converted from a different original purpose. The use of stage platforms, choir risers, and stage deck systems allow for a solid weight bearing stage. Therefore, a defined performance area can be easily and quickly installed.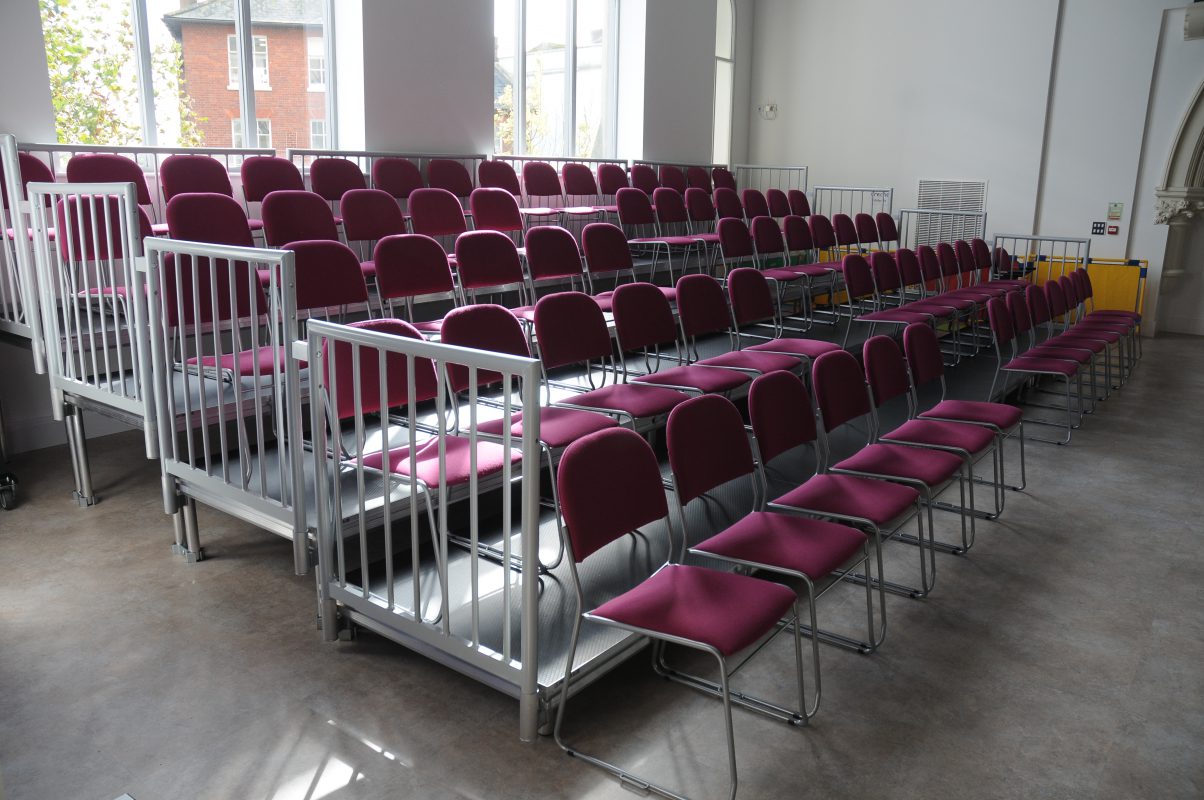 Portable Stages for Churches
Stage decks can be carpeted and either side panels, valances or drapes are attached to hide their appearance. There are many church stage design options. We offer small portable stages for churches to large fixed installations. We have different size portable choir risers to accommodate any space available.
Having supplied both large national groups and many local places of worship, we understand the requirements. Especially those specific to both the fixed installation and smaller portable needs of church based musicians and performers. Also for choir and orchestra usage.
Choir Risers
Stage systems for Choirs and Choral gatherings fall into their own category of staging due to its very specific requirements. Be it for a seated choir or standing choir, the system will almost always be a tiered multi level structure. For example they normally have 3 or 4 stage height levels to give the correct tier angle to allow for variations in performers heights.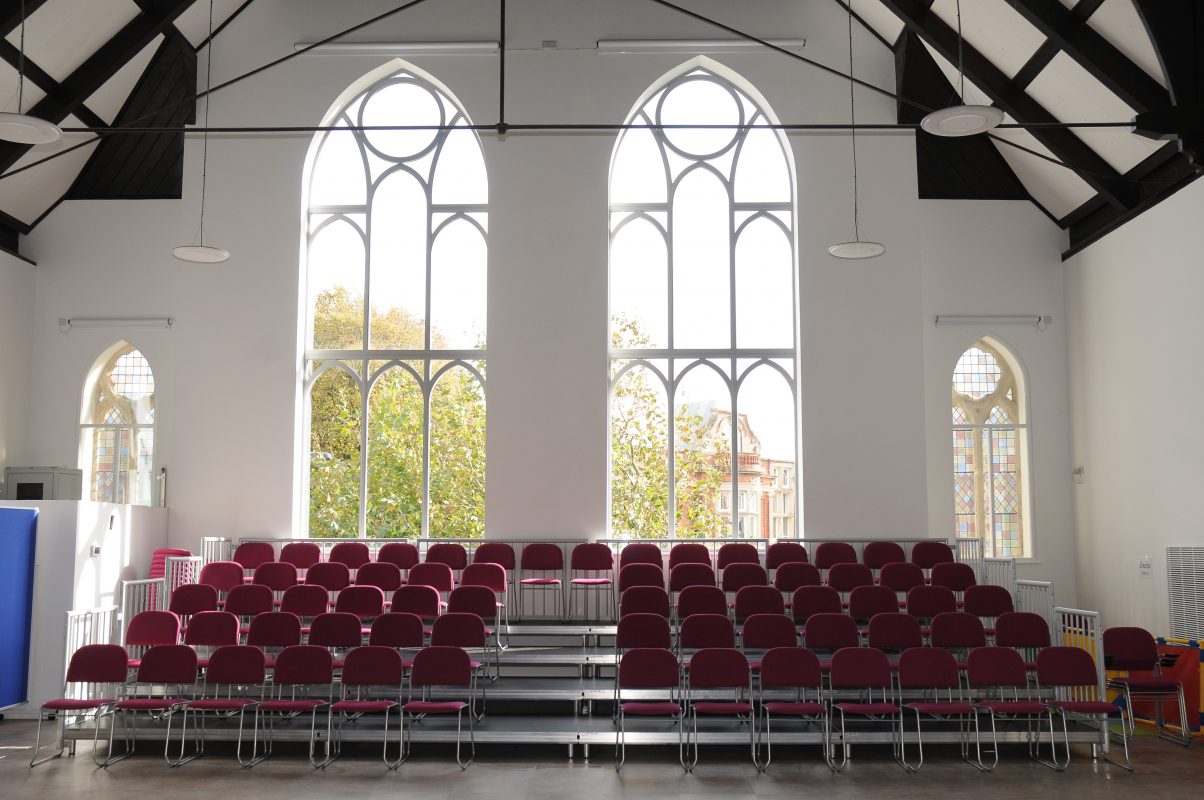 The advantage of a tiered system is far better acoustic dispersion. More importantly an unimpeded view forward towards their audience as well as not having to sing into the back of someone's else's head. The difference this staggered height makes in both natural volume and clarity to the performance cannot be dismissed.
We can cater for the specific requirements based simply on the available budget or by environmental factors such as the physical space available.
To view our selection of staging products please click here
Call Us For Advice: 0203 053 4787
Email Us